Happy last day of March everyone!
Just to get you pumped and ready…..here are some books coming out in April that you'll want to explore.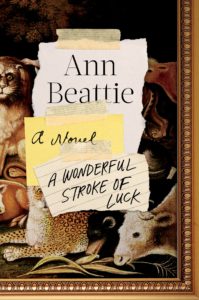 Ann Beattie, A Wonderful Stroke of Luck
 April 2
This novel starts at a boarding school (for "really bright kids who've screwed up"), and follows one of said kids to college and through a confused decade after—as people from his past keep popping up.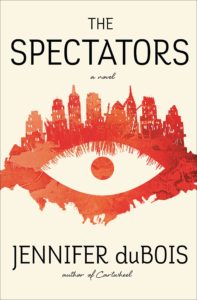 Jennifer duBois, The Spectators
April 2
An enigmatic talk show host is thrust into a spotlight he definitely did not want when a group of teens responsible for a mass shooting claim to be his biggest fans—and the past he wishes would stay hidden begins to come back to the surface.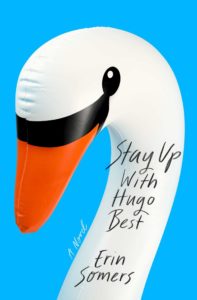 Erin Somers, Stay Up With Hugo Best
April 2
A broke, caustic, and newly unemployed twenty-nine-year-old writers' assistant is invited to spend Memorial Day weekend at the Greenwich mansion of her former boss and teenage crush (the titular Hugo Best-a legendary comedian and talk show host who survived a sex scandal with an underage girl a decade previous and has now been semi-forced into retirement).
Helena Hunting, Meet Cute
 April 9
Classic meet-cute setup: On her first day of law school, Kailyn ran – quite literally – into the actor she crushed on as a teenager, ending with him sprawled on top of her. Mortified to discover the Daxton Hughes was also a student in her class, her embarrassment over their meet-cute quickly turned into a friendship she never expected.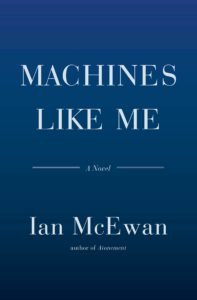 Ian McEwan, Machines Like Me
April 23
McEwan's latest is set in an alternative version of 1980s London and centers on a love triangle that includes a "synthetic human." Should be fun.
If I've missed something that you know is coming out soon, please drop a comment so we can put in those pre-orders now!