I was searching for some upcoming releases when I saw this picture of a book cover: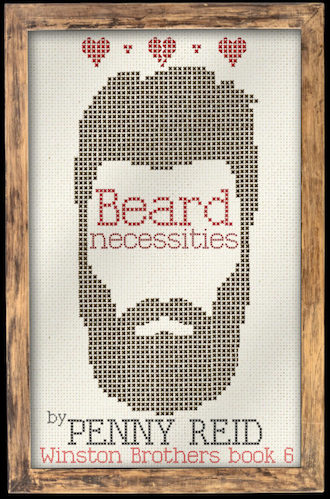 Now, I'm not one to judge a book by its cover.  (Although, I have read a few books just because they had beautiful covers.)   But this cover definitely caught my attention.
I used to cross stitch.  And it's a obviously a bearded dude with hearts around him….so, yeah….I'm curious.
This is actually the seventh book in this series by Penny Reid telling the story of the Winston brothers of Green Valley, Tennessee.  Six of the seven Winston siblings have found lasting love, and the next novel in the series could have them all landing a happily ever after.
Beard Necessities is due out October 7th – so you've got some time to catch up!
Amazon Link: BEARD NECESSITIES