You want people to read and like your book, right?
But you ALSO want those people to recommend your book to their friends.  Word-of-mouth marketing is the best way to get your book into reader's hands.
It sounds simple, but it's not easy.
Here's 10 ways to push your book so your fans start marketing for you:
Get creative!  Use your book's theme, location, or time period for inspiration and making marketing connections.  A character's hobbies, occupation, lifestyle, values, and interests can be jumping off points for developing promotional strategies.
Connect with your readers offline!  Gain exposure through book signings, book clubs, writing groups, school visits, workshops, library readings and local area meet-ups.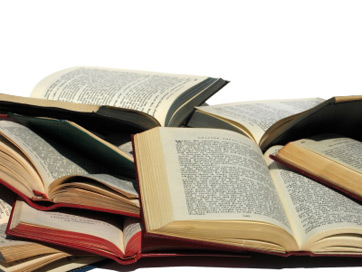 Link your book to tending topics!  Write articles that tie your book topic or genre to current popular interests.
Create a reader's guide at the end of your book!  Use your book's description to let people know that your book contains a helpful discussion guide at the end.
Get a professional and distinctive author photo! Use this image across all your social media profiles, on your site, at the end of your book (along with your author bio) and on your print materials.
Guest post frequently and strategically!  Guest blogging is one of the best ways to increase visibility, gain influence in your genre or topic, and draw targeted readers to your online book sales or author site.
Tempt your readers with more! Insert sample chapters from the next book in a series at the end of your current book to pull your readers in.
Update your email signature!  For every email you send, ensure that you include info on your new or upcoming book and link back to your blog or book website.
Record your readings!  Share them on YouTube, Facebook, Google+ and on Goodreads.
Promote others! As you help promote other authors in your genre, by sharing their blog posts, reviewing their books and the like, you will build good will and a strong network of peer support for your current and future projects.
Most importantly – HAVE FUN!  Not everything on this list needs to be done today!  You are finding ways to get your work noticed and shared by hundreds (maybe thousands) of people who will share it with more.  Enjoy the ride!