I have been on Goodreads website before, while I was researching novels and reviews, but I'd never signed up.  The other day I actually signed up!  Then….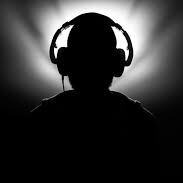 There goes my day.
I started marking which books I've read and rating them and the site helped me make lists of books I wanted to read, and I did it all just by clicking the buttons on the website!
Then it curated a list of more books that I want to read, so I clicked those buttons and my list got longer!   I marked everything I wanted to read – even if I hadn't heard if it before!
I followed my favorite authors so I could see what they were reading.  (Diana  Gabaldon is a hoot, by the way!)
But, alas, such beauty must have a dark side… it's a total time-suck for me and I've been at it for days.  I've tried to not buy more books from the lists, but it's so hard when you have no literary self-control.


If you haven't tried Goodreads then jump on the site and look around.  But set a timer so you don't burn dinner or forget the dogs are outside…. not that I did that, I'm just saying.