Whether you were forced to read this book in your junior-year literature class, or you read it every year because it's awesome (I'm not saying I do that, I'm also not saying I don't do that), every bibliophile got excited to see this story put on the big screen this year.
After a particularly bad week for me, my husband took me to see Murder after we dropped our kid off with grandma and grandpa.  I was extremely excited to see Kenneth Branagh act and direct one of my favorite stories.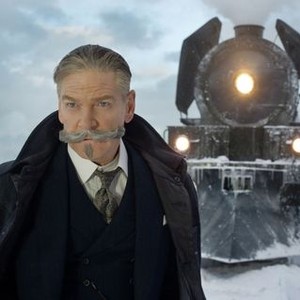 Would they actually SHOW the murder? Would it stick close to the book?  How in the world would Josh Gad go from Broadway to Olaf to DRAMA??  So Many Questions!
Well, without giving too much away, I can say I loved the acting and cinematography.  Both were absolutely top-notch and I was convinced and taken to another place (something we all look for in movies and books!)  There were a couple chuckles thrown in, but th
However, the movie does not stick to the book, which made me a bit sad. The movie-story is engaging and works fine, however, I really wanted more of the book in the movie.  For instance, you get to the conclusion before the famed detective does, which I never got the first time I read through the book.
So, I guess I like both the movie and the book, but for the better story, start here:
OH! And Josh Gad?
Oh my JOSH!
OLAF IS EXCELLENT HERE!