So, I know I've written about how I like to read the book BEFORE I see the movie.  I'm pretty much a purist about this.
But what about those books that were made into movies before I had a chance to read them – like Jurassic Park? or Jaws?
I remember seeing Jurassic Park in the theater at 13 years old – long before I tackle a Michael Crichton novel!!  So, here are a few books that I'm adding to my TBR shelf to see if the movie was a good as the book….
FORREST GUMP by Winston Groom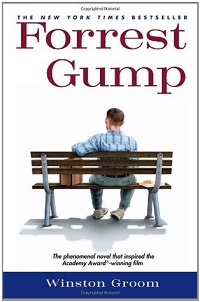 I adored the movie directed by Robert Zemeckis, so I feel like I need to give the book a try – even though the novel is not well received by many readers.
THE PRINCESS BRIDE by William Goldman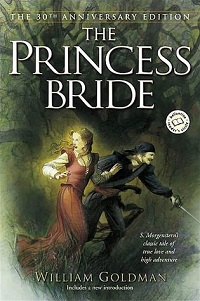 "Is this a kissing book?"
I cannot wait to get into this book and find out how it stacks up against one of my all time favorites movies.  My husband knows how much I love this movie, so whenever I ask something, he often answers "As you wish!"  So, if that line isn't in the book, I'm sure I will cry.
JAWS by Peter Benchley
Who didn't grow up frightened of this movie?
It's scary and hilarious and very quotable, so I'm gonna see if the book gives me any emotions.
JURASSIC PARK by Michael Crichton

This is such an iconic and perfect movie, that I almost hate to read the book for fear it will run the adoration I have for this story.
Plus, that amazing shirtless Jeff Goldblum scene is cinema gold!

Let me know what you think of these books in the comments!